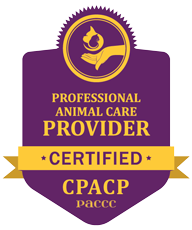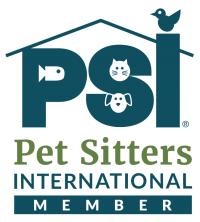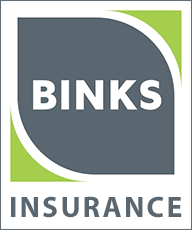 Proudly serving the Fredericton area
Certified Pet Care Specialists with the Professional Animal Care Certification Council (PACCC).
Many years of hands-on experience with a wide variety of pets.
We offer a professional, reliable, fully insured service. We are here when you cannot be.
YOU HAVE QUESTIONS, WE HAVE ANSWERS!
How do group walks work?
We try to minimize the time your dog spends in the car as much as possible. For group walks we plan ahead and pick up dog1, then pick up dog2, then begin walking from the house of dog3. The 45 minute walk begins when we pick up the third dog, so if we picked up your dog first they might be with us for an hour or more.
How do private walks work?
For private walks we often park at your house and begin our walk from there. Although, with your permission and consultation beforehand, we can take them for a short car ride to a stimulating place like a nearby forest, trail, or farm. Also, if your dog has a dog-friend in the neighbourhood, no more than 5 minute walk away, and they get along fine, we can pick them up on our walk too. There is an additional $10 charge for this, but if you split the bill, everyone will be ahead.
How long will my dog be out of the house?
All of our walking times are minimums. Which means on a 45 minute walk, we could be out for well over an hour. Especially if travel time is involved, like on group walks. Also, if we are enjoying ourselves on the walk and we have a small window before our next appointment, we just might stay out a little longer. We will always have a cell phone on us though, so we are never out of reach.
I have a walk booked but the weather is miserable – what now?
Let's face it, we get some extreme weather here in Fredericton. Some days it is just better for both humans and pets to stay inside. However, your pet will still need a bathroom break and will still need stimulation. On poor weather days, we will keep your appointment, but instead of spending the whole time outside we will do a short bathroom break and then focus on teaching manners and playing with enrichment activities inside. On such days, we travel with an assortment of puzzle toys, tug toys, treat toys, licky mats, and kongs that will keep a dog occupied, entertained and intrigued.
How many dogs do you walk in each group?
Our optimal group walk size is three dogs. Although city bi-laws limit dog walking groups to six, we will never walk more then four dogs at a time. The small numbers keep our dogs safe, allow us to watch them carefully on each walk, and make the walks more enjoyable for our staff.
Will my dogs be off-leash?
This is a conversation that we will have during our free Meet n' Greet consultation. Group walks and Private walks are generally always on-leash. However, if you're comfortable, and conditions are favorable (weather is good and the dog park is not currently in use), we might visit a fenced-in off-leash dog park. However, for many reasons, we will not let your dogs play with dogs we do not know while we are out. If another dog comes to the park while we are playing off-leash, we will leave and continue the walk on-leash.
Why does my dog need tags?
There are two tags your dog will need to take part in walks. The first is a basic identification tag with their name and emergency information. The second is a city licensing tag. The city of Fredericton requires that all dogs walking in public spaces be licensed. The registration process is very easy and can be accessed here – responsiblepetbrochure-en.pdf (fredericton.ca). Trust us, the fine is much more than the registration cost.
Can you feed my pet too?
Sure thing! If you prepare your pet's meal for us, we'll make sure they receive it.
Do you offer full service grooming for pets?
We offer four grooming services only – 1) Nail Trim, 2) Furry Foot Trim, 3) Brushing/Furminate, 4) Toothbrushing and Oral Check Up. These four services will keep your pet healthy and comfortable between visits to the groomer, and could potentially make visits to the groomer less frequent and less costly.
What does 'furminate' mean?
The Furminator is a brushing tool that quickly and effectively removes loose fur from your dogs coat. It really is the best tool on the market – we're constantly amazed how much fur can come off one dog! In addition to the furminator, we have a range of brushes for all types of fur.
What is the difference between a furry foot trim and a nail trim? What
Nail trims focus on the nails only. Occasionally a light trimming of fur is needed to safely and effectively trim the nails, but the focus of our time and attention is on the nails. During a Furry Foot Trim, we dedicated time to just trimming the fur under and around the feet. Furry foot trims prevent 'furry slippers', which can interfere with your dog's perception of movement, and can track more dirt into the house. While all dogs need their nails trimmed regularly, not all dogs will require a furry foot trim.
Are grooming services for dogs only?
Grooming services are available for all pets. Although, with some pets, we sometimes need to build trust before we can brush their teeth or trim their nails. It's always best to schedule a few pet visits or walks first, to build that trust, before attempting a grooming service.
Why can't my puppy go on group walks?
We'd love to take your puppy on group walks, but it is in their best interest to have all of their puppy shots first. That way, their chances of catching anything from other dogs is greatly reduced. They'll be much tougher by the time they can play with other dogs.
At what age can my puppy go on group walks?
Your puppy can participate in our puppy plan program until 6 months of age. However, at four months, and only after they've received all the necessary puppy shots, your puppy can join group walks. At this age, puppies are ready for lengthier exercise and will benefit greatly from interacting with other dogs.
Why can't I board my cat at your house while you're away?
While dogs will walk into our house and settle happily into a doggie bed in a matter of minutes, cats are much more particular. They are happier in their own space, and will often become sullen, depressed and even destructive when displaced to a new environment.
We are happy to care for your cats in their own homes, where they can continue to follow their daily routines. This ensures they will be happy and relaxed when you get home.
Let's Get Started
The first step is to fill out our form. Then we book a free Meet n' Greet at your home, to meet both you and your pet(s).
During our meeting, we will:
Get to know each other better
Assess the needs of you and your pet
Ask questions about temperament, training, allergies, food preferences, play time activities
Give you a chance to ask us questions
Fill out some paperwork
Set up an account on our Pet Sitting software
Then, all you have to do is lean back and reap the benefits of a socialized and well-exercised friend!