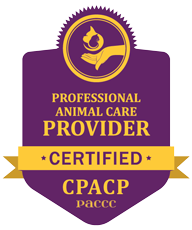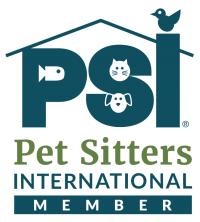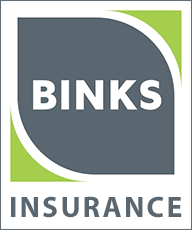 Proudly serving the Fredericton area
Certified Pet Care Specialists with the Professional Animal Care Certification Council (PACCC).
Many years of hands-on experience with a wide variety of pets.
We offer a professional, reliable, fully insured service. We are here when you cannot be.
Tree's Pet Care is a small family business providing high level professional care for your pet. Pet Care is our full- time, dedicated profession – not a side hustle. We are fully insured, for your peace of mind while you are away. We are lifelong pet owners with experience with a wide variety of pets. Laura has several years of professional experience working with dogs and has obtained her Pet Care Specialist Certificate with the Professional Animal Care Certification Council. All pet sitters and dog walkers are certified in pet 1st aid. We deliver simple, stress free, reliable, and accountable service.
Rest assured, your pet care provider …
is bonded and insured through Binks Insurance Rest
has been pre-screened and is well qualified before their first walk or visit
will walk no more than 3 dogs at once
uses GPS technology so you can track when your dog is on a walk or an in-home pet visit is taking place
has previous pet experience!
BETTER CARE, HAPPIER PETS
Our belief is that daily walks and a social life is of paramount importance in how your pet will behave and whether they will thrive as a member of your household. These two simple things can prevent a long list of behavioural and health problems that we want to avoid for our pets. We hope you feel the same way!
Our approach is simple:
We offer consistency and reliability in our services. Pets are creatures of habit, and our pet clients are no different.
Our ideal client is:
Someone who we will have a regular, consistent relationship with over several years. This might be a few times a week, a few times a month or a few times a year.
A FULL SERVICE COMPANY
Full service dog walking and pet care service in the Fredericton area.
EVERYTHING YOUR PETS NEED
Group dog walks, private dog walks, light grooming service, potty breaks, small indoor animal care, puppy plan, senior pet plan, in-your-home overnight pet sitting. Everything your pets need for a happy and comfortable life!
GPS TECHNOLOGY
Our walkers check-in when they arrive at your home and check-out when your dog is back. You also receive a map of the route walked. Simple, stress free, reliable, and accountable service.
WHAT OUR CUSTOMERS ARE SAYING…
PRADA / TAMMY KELLY
"Really can't say enough great things about Trees Pet Care! They are exceptional in their love and care in what they do! Prada is thriving under their care which makes for a wonderfully chill and relaxed traveling mom and dad."
JUNE BUG / DIANE MAUREY
"The [nail trim] service was great and although Junie didn't care for it, it will help her run and play happily and safely. Laura and her partner in crime were great to deal with, fast and efficient. They made sure June Bug was ok also, with love and treats after the trim."
DAISY MAE / SUZANNE LANGMAID
"Professional, courteous, pleasant and clearly love the animals they work with"
LOLA / PEGGY HENDERSON
"Excellent experience for our first time away from our fur baby ..Will definitely go back for all our baby's needs! "
PRADA / TAMMY and TERRY KELLY
"Trust Tree's Pet care with your pet! You will not be disappointed in the love and care your furbaby receives! We highly recommend them. Looking forward to having them be a part of our family! "
ODIE / EMMET STUTT
"Great communication, kind caring and trusted"
Let's Get Started
The first step is to fill out our form. Then we book a free Meet n' Greet at your home, to meet both you and your pet(s).
During our meeting, we will:
Get to know each other better
Assess the needs of you and your pet
Ask questions about temperament, training, allergies, food preferences, play time activities
Give you a chance to ask us questions
Fill out some paperwork
Set up an account on our Pet Sitting software
Then, all you have to do is lean back and reap the benefits of a socialized and well-exercised friend!